'Eternity Where ?" Natural T-Shirt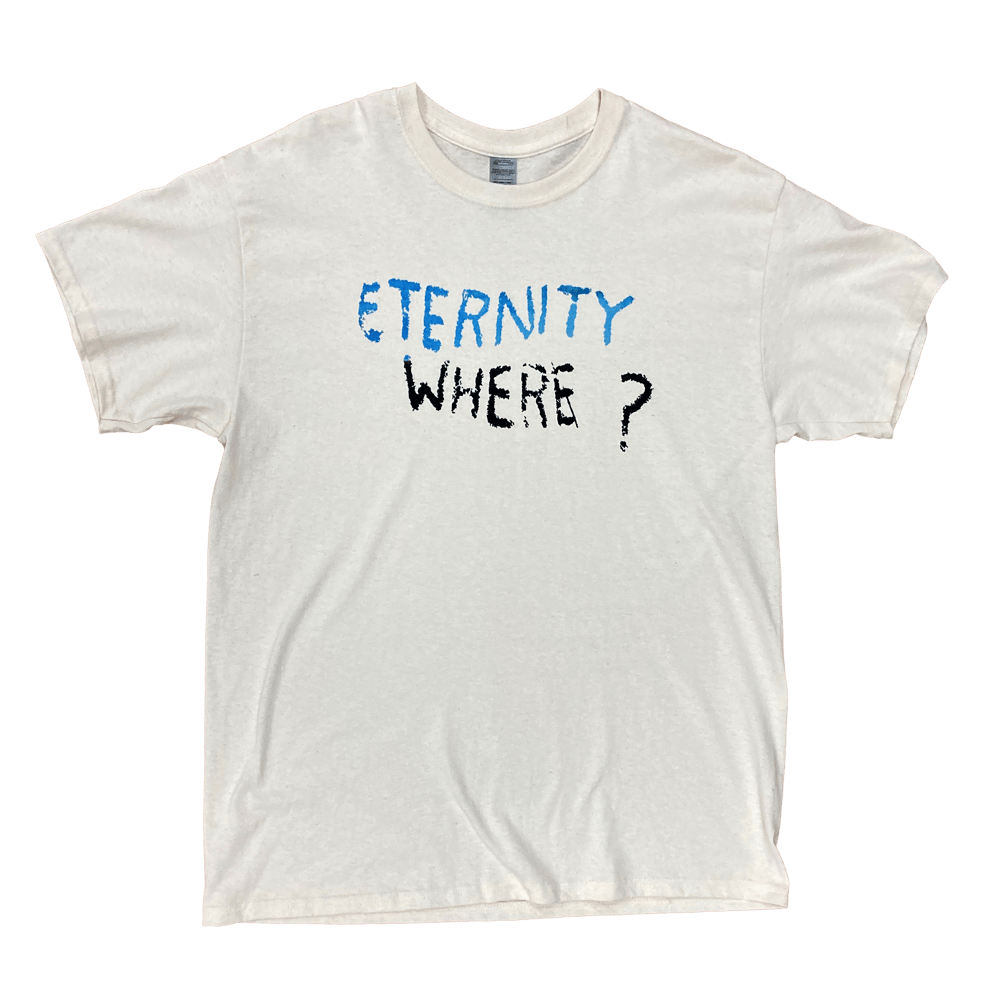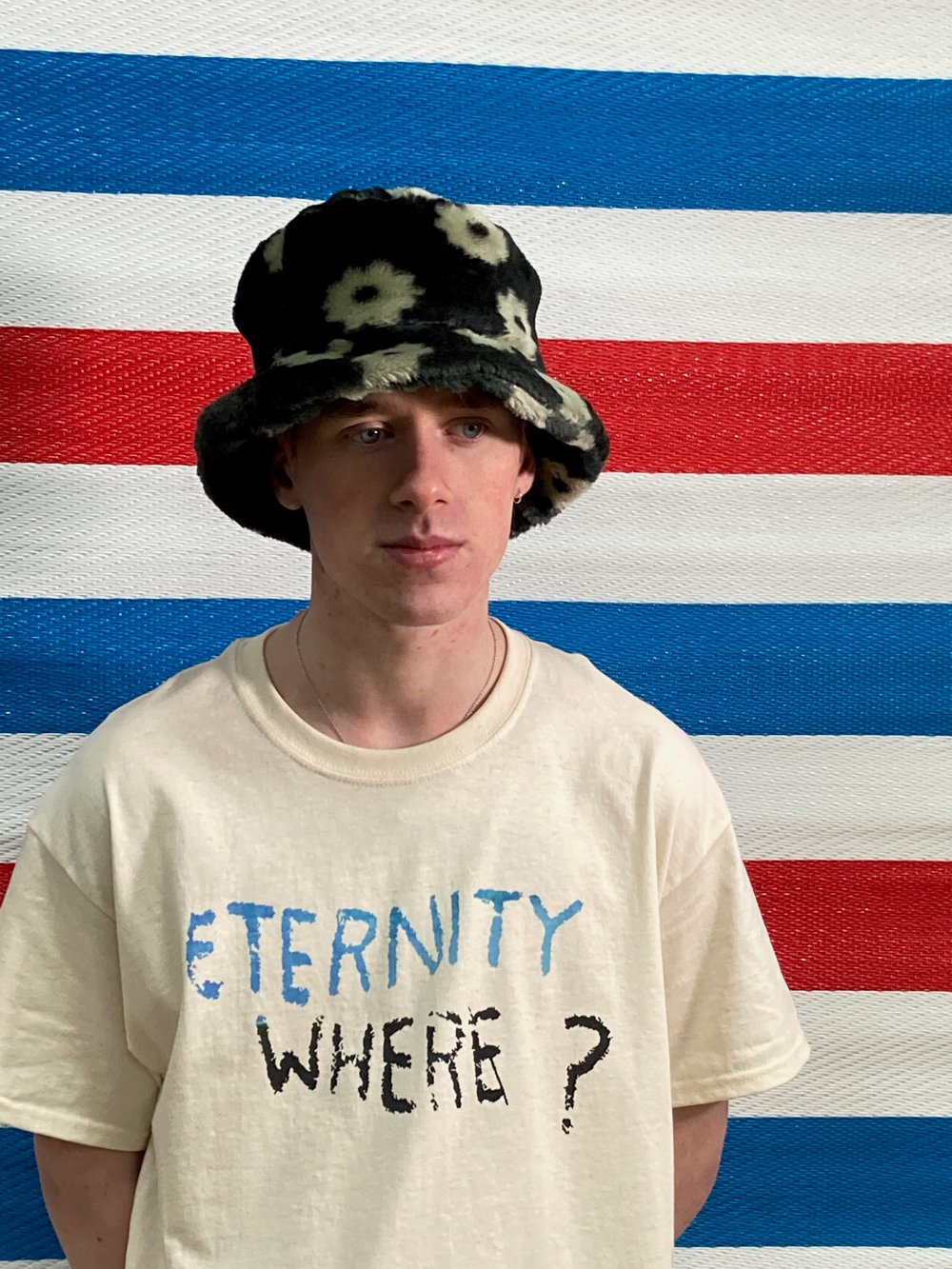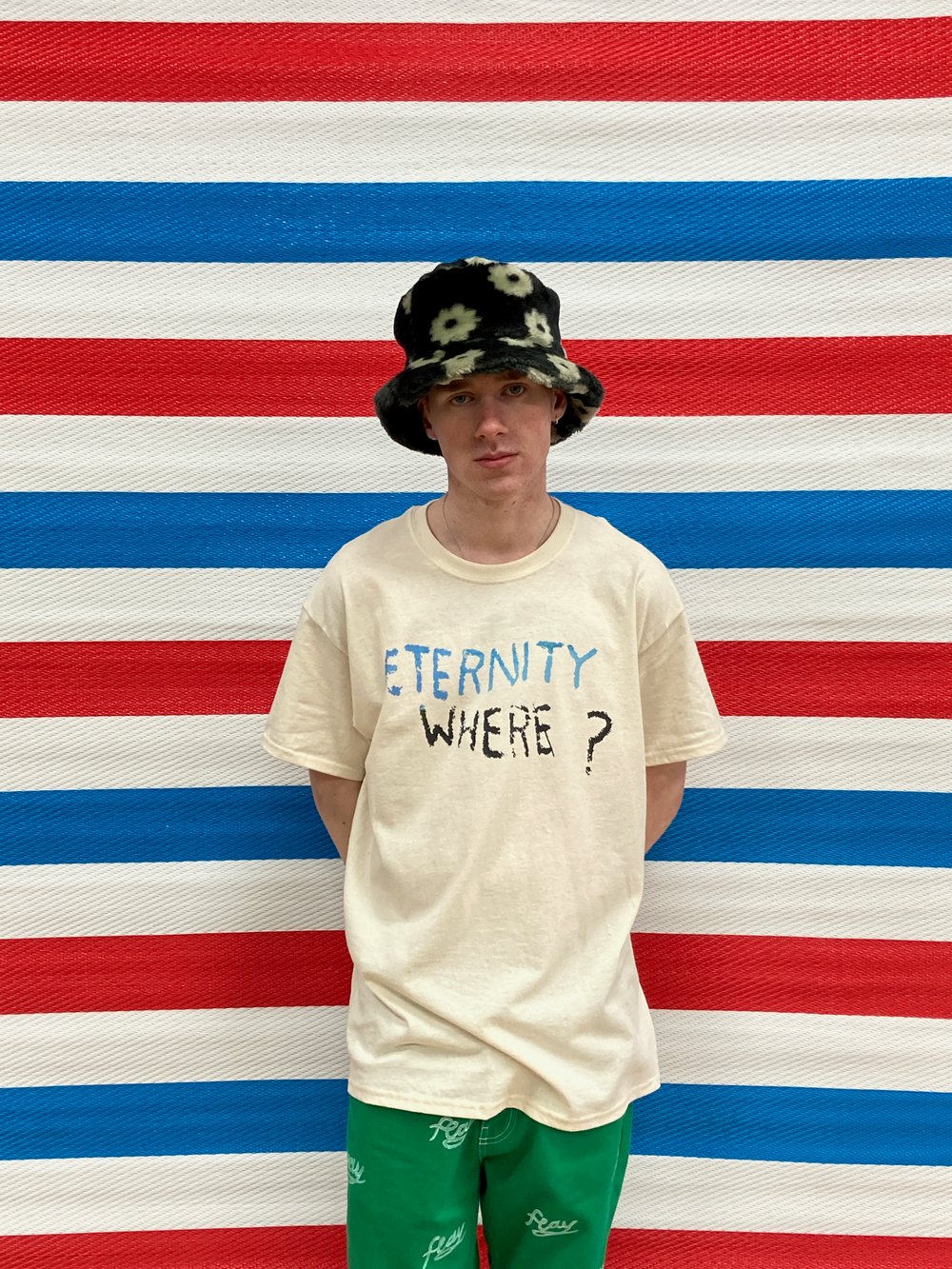 Ripped from a stone on the Ards Peninsula, the phrase makes me question my current intention and values. It makes me wonder not only about where I may spend eternity but where I deserve to, what eternity means... Am I asking the question or being asked? If eternity is experiencing entirety and our perspective is dependant on time then isn't it eternity right now?
Currently available in all sizes, estimated delivery time is 4 weeks U.K. and 5ish weeks outside U.K, unless you are close like Ireland but for some reason it's still more expensive shipping to Ireland.
Wash inside out on 20 or 30 :)
Don't iron over the printed design